Tracked excavator DX225NLCA
Construction machinery and equipment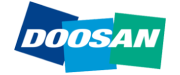 Specifications
Maximum digging depth
5 755 mm
Engine power
102 kW (139 hp)
Bucket capacity
0.51~1.28 m³
Operating weight
20 900 kg
Request for quotation
Formulate your request. Fields marked with * - are obligatory
Спасибо!
Мы свяжемся с вами в ближайшее время.
CONTROL SYSTEM
The power, strength, ease of maintenance and precise control of the hydraulic excavator increase its efficiency and life expectancy. DOOSAN's DX225NLCA delivers an excellent return on investment.
COMFORT
The performance of a hydraulic excavator is directly dependent on the performance of the operator. When developing the DX225NLCA excavator, DOOSAN thought of the operator first. The result is significant ergonomic benefits that increase operator efficiency and safety.
PERFORMANCE CHARACTERISTICS
The performance of the DX225NLCA model directly depends on its characteristics. A new redesigned engine and a new e-EPOS controlled hydraulic system have been combined to create an unrivaled hydraulic excavator with a high performance / cost ratio that makes the DX225NLCA even more attractive.
RELIABILITY
The reliability of each structural element affects the cost of operating costs throughout the life of the machine. DOOSAN implements computer-generated design technologies, high-strength materials and structures, and then conducts tests in extreme conditions. Strength of materials and durability of structures are our main priorities.
MAINTENANCE
Reduced maintenance times and long intervals increase equipment availability on the jobsite. When creating the DX225NLCA, DOOSAN was thinking about increasing user profits.
Contact information
Proven by years of successful work