Tracked excavator DX340LCA
Construction machinery and equipment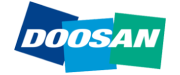 Specifications
Maximum digging depth
7 533 mm
Engine power
185 kW (247 hp)
Bucket capacity
1.49~1.80 m³
Operating weight
34 400 kg
Request for quotation
Formulate your request. Fields marked with * - are obligatory
Спасибо!
Мы свяжемся с вами в ближайшее время.
Performance characteristics
The DX340LCA is designed for harsh and harsh environments that require powerful forces. The performance of the DX340LCA is directly related to its specifications.
Comfort
The performance of a hydraulic excavator is directly dependent on the performance of the operator. When developing the DX340LCA, DOOSAN thought of the operator first. The result is significant ergonomic benefits that increase operator efficiency and safety.
Reliability and service
Doosan introduces computer-generated design technologies, wear-resistant materials and carefully designed structures. Our R&D specialists test all products under the most extreme conditions. Durability, reliability and durability of products are the main priorities of Doosan.
Contact information
Proven by years of successful work