Discovery UH 75 HP – compact underground diamond core drill
Drilling rigs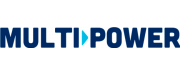 Specifications
Engine
WEG electric motor (TEFC)
Rotational speed
1 400 rpm
Request for quotation
Formulate your request. Fields marked with * - are obligatory
Спасибо!
Мы свяжемся с вами в ближайшее время.
MPP's newest underground diamond core drill. The drill features a 75 HP power unit, over 14,000 lbs. Pullback and portable, trailer mounted the control panel. The compact feed frame can be positioned to drill all angles, vertically down, horizontal and vertically up.
The base frame's turntable feature allows for multiple holes to drilled from one set-up.
The Discovery UH 75 HP Compact is ideal for all small hole underground projects and sites where space is limited.
Contact information
Proven by years of successful work