Titan HD – track mounted diamond core drill
Drilling rigs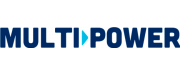 Specifications
Rotational speed
1 600 rpm
Request for quotation
Formulate your request. Fields marked with * - are obligatory
Спасибо!
Мы свяжемся с вами в ближайшее время.
MPP's track-mounted heavy duty, deep hole core drill. The Titan HD features Cat 312L steel tracks, telescoping hydraulic stabilizers and a remote control drive package.
With the HD track package, the rig is highly mobile and can access remote, rough terrain work sites. The Titan HD is ideal for the deep hole, high production drilling.
Contact information
Proven by years of successful work