Drifting and tunnelling tools
Drilling tools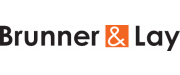 Description
More straight bore holes – our underground drilling equipment will help you.
The unique patented tapered threads make the rod and bit easier to connect and disconnect.
The result is less downtime, straighter holes and increased productivity.
Request for quotation
Formulate your request. Fields marked with * - are obligatory
Спасибо!
Мы свяжемся с вами в ближайшее время.
Contact information
Proven by years of successful work