Shank adapter
Drilling tools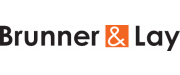 Description
Extremely durable drill string.
Our adapters, drill rods and rock drill bits work great together – you get an unrivaled drill string.
Over 400 different types of shank adapters
Our shanks also fit our competitors' equipment such as Sandvik, Montabert, Krupp, Joy, Ingersoll-Rand, Gardner-Denver, Furukawa, Cannon and Joy, Böhler, Boart and others.
Request for quotation
Formulate your request. Fields marked with * - are obligatory
Спасибо!
Мы свяжемся с вами в ближайшее время.
Contact information
Proven by years of successful work