Piston compressor EKO/P 4-200
Air compressors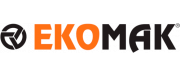 Request for quotation
Formulate your request. Fields marked with * - are obligatory
Спасибо!
Мы свяжемся с вами в ближайшее время.
Reciprocating compressors, this means maximum performance with low maintenance costs. Reciprocating compressors are positive displacement compressors. This means that the air is compressed in a closed volume and moves in the direction of increased pressure. ANB Machinery is the official distributor of Ekomak in Kazakhstan.
Our representative offices in cities of Almaty, Astana, Karaganda, Shymkent, Atyrau and etc.
Contact information
Proven by years of successful work