Screw compressor DMD 750C
Air compressors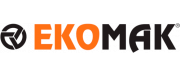 Specifications
Productivity
9100/7900/6600 l/min
Operating pressure
8/10/13 bar
Request for quotation
Formulate your request. Fields marked with * - are obligatory
Спасибо!
Мы свяжемся с вами в ближайшее время.
The DMD Plus series are designed for maximum performance in a variety of applications. It has an ergonomic design and is designed with minimal work space.
ANB Machinery is the official distributor of Ekomak in Kazakhstan.
Our representative offices in cities of Almaty, Astana, Karaganda, Shymkent, Atyrau and etc.
Contact information
Proven by years of successful work