Screw compressor ЕКО 132 СD VST
Air compressors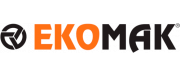 Specifications
Productivity
25260/23760/21000/18120 l/min
Operating pressure
7/8/10/13 bar
Type of drive
Direct drive
Request for quotation
Formulate your request. Fields marked with * - are obligatory
Спасибо!
Мы свяжемся с вами в ближайшее время.
Ekomak New compressors of the EKO series; continuously monitors air consumption using feedback sensors and adjusts the operating system to maintain a constant pressure. This prevents energy loss under load and idling. 36% energy saved. This means 25% savings in total cost.
ANB Machinery is the official distributor of Ekomak in Kazakhstan.
Our representative offices in cities of Almaty, Astana, Karaganda, Shymkent, Atyrau and etc.
Contact information
Proven by years of successful work