Service maintenance
Each owner of construction machines wants to get the most out of them, often exposing their "iron wards" to wear. However, it is known that there is no such machine that would never break.
Just as a person periodically needs a physical examination, so machines, even the most high-quality and hardy ones, need to be diagnosed by professionals. And in the case of construction equipment which is commonly operating in difficult conditions, timely after-sales service becomes a necessary measure, as it helps to avoid downtime and unforeseen expenses. That is why, after the transfer of any machine to the Client, the most important role is assigned to after-sales maintenance.
ANB MACHINERY service engineers are true professionals who are ready to provide technical assistance at any time.
Each of them has undergone factory training and is periodically sent to continuing education courses.
Dealer service support gives Customers much more than just changing oil or filters: specialists are constantly working on the tasks of servicing your equipment so that you can fully focus on your business.
We guarantee that your machine will receive the proper care that meets all the requirements of service programs.
Rely on service support from our dealers and be sure that your equipment is under the reliable control of professional engineers, helping to reduce costs and increase productivity at each stage of your work.
Timely and high-quality technical support is, in official terms, "the basis of sustainable business development and customer loyalty".
An extensive network of specialized service centres that perform high-quality repair and restoration work using innovative technologies and, as a result, the conditions for the sustainable development of our customers' business, among which large mining, construction and industrial companies impose special requirements on the level of service.
ANB MACHINERY is introducing a new comprehensive approach that allows customers to choose the equipment that meets the needs of their business, is guaranteed to have the necessary spare parts and, most importantly, to receive full after-sales service, while saving time and money.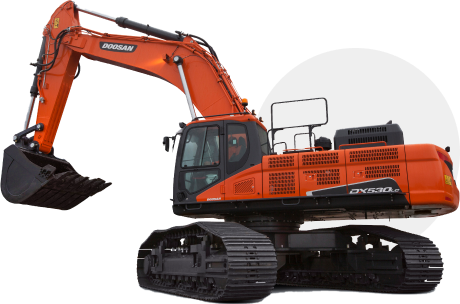 Service
Highly qualified service specialists are ready to provide the following services:
Full service on-site 24/7 with the use of consumables and spare parts (MMR with the support of CTG equipment)
Warranty and post-warranty support of equipment 24/7
Departure by the Client's call (MMR contracts with support of CTG equipment; field service)
Weekly equipment monitoring
Assembly and overhaul of equipment in mining enterprises
Spare parts availability control
Computer diagnostics of malfunctions
Equipment maintenance
Repair of hydraulic systems
Repair of main components and assemblies
Transmission repair
Running gear repair
Electrical equipment repair