Diesel Generator TJ150PE5L
Diesel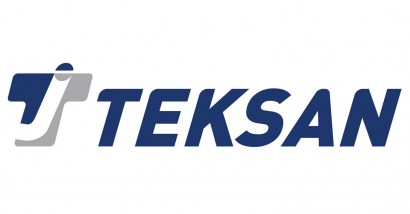 Request for quotation
Formulate your request. Fields marked with * - are obligatory
Спасибо!
Мы свяжемся с вами в ближайшее время.
Engine
In Teksan generator sets, leading engine brands that have state of the art technology and have compliance with ISO 8528, ISO 3046, BS 5514, DIN 6271 standarts, are being used. These engines with low fuel consumption, provide accurate speed setting and order, mount to the fuel pump, also have mechanic or electronic type governors.
Alternator
In products Teksan produced, leading alternator brands of the world that have state of the art technology, high quality, productivity and durability, are being used. All alternators, which pass necessary test process and found appropriate according to EC 60034-1; CEI EN 60034-1; BS 4999-5000; VDE 0530, NF 51- 100,111; OVE M-10, NEMA MG 1.22. standarts, have bearing system that does not need maintenance, with electronic type voltage regulator providing voltage setting.
Control Panel
Standard control panel, that is used in Teksan generator sets, ensures comfortable and safe usage. All measured and statistical parameters, operating modes, notice and alarms and condition of generator, are monitored easily from the control panel. On the front of the panel's metal body has electronic control module and the emergency stop button and the panel's metal body is made of steel sheet and is painted with electrostatic powder paint.
Teksan offers panel design and solutions that comply with special requirements of customers as well as quality standard panels.
Chassis and Fuel Tank
Chassis is manufactured from steel that has features and durability for carrying burden of generator set. Thanks to its rigid structural design and anti-vibration mounts, it reduces vibration level to minimum. All chassis contain lifting lugs. Apart from chassises that are produce by Teksan, special solutions that design in accordance with customer desires, make transportation and positioning easier.
In less than 1600 kVA power generator sets, fuel tank is produced integratedly to the chassis. In more than 1600 kVA power generator sets, rectangular type fuel tank is provided with generator set separately. In all types of fuel tank have its level and indicator.
Cooling System
System, that consists of quality industrial – type radiator, expansion tank and cooler fan, keeps the temperature of generator set's equipments constant at a proper level.
SPECIAL EQUIPMENT
«ANB Machinery»
We provide our customers with special equipment and components from global manufacturers.
Select to technics
Помогите другим пользователям с выбором - будьте первым, кто поделится своим мнением об этом товаре
Contact information
Proven by years of successful work