Doosan Infracore Europe set the highest sales record with 548 construction vehicles in September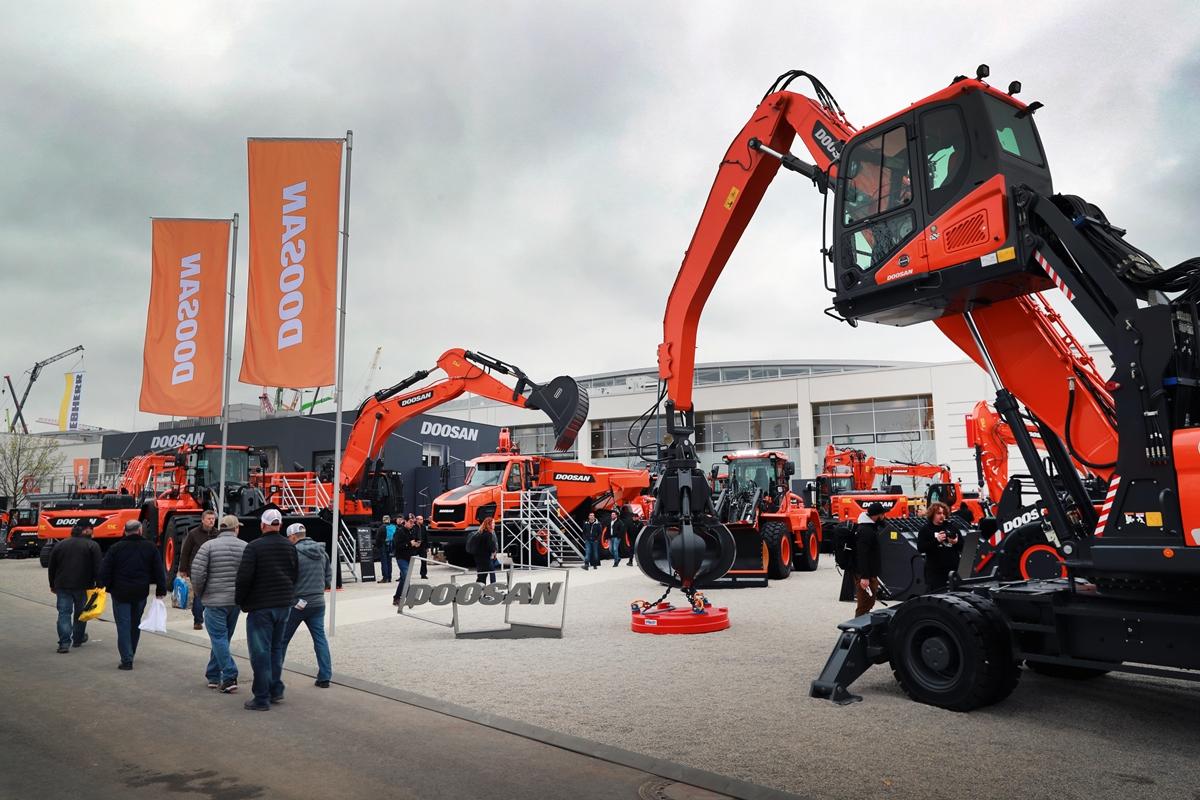 16 July 2020
– The highest record annual sales in 2019 thanks to impressive performance in the UK, the Benelux countries, France and Italy.
– Increased market competitiveness through dealer-focused sales strategies and active use of SNS.
Doosan Infracore has once again set a new record for its construction equipment sales in the European market, showing a clear picture of growth on the continent.
On October 24, Doosan Infracore Europe announced that it sold 548 construction vehicles in September, it is the highest monthly sales in history. Moreover, Doosan Infracore Europe sold a total of 3,254 construction vehicles up to and including September, which is the highest sales rate in any nine months ever.
Doosan Infracore Europe recently signed contracts with CEMEX and Beuloc for the supply of 100 wheel loaders and 80 excavators respectively. Additionally, market shares for its flagship construction vehicles – 14-tonne excavators and wheeled excavators have grown to the top or second in major European markets such as the UK, the Benelux countries* and Northern Europe.
*Benelux: Belgium, Netherlands and Luxembourg.
The growth was most notable in the French and Italian markets. On a cumulative basis registered through the end of September 2019, Doosan Infracore Europe achieved 41 % and 40 % growth against the previous year in France and Italy, respectively.
A key driver of Doosan Infracore impressive performance in the European market is its local sales strategy. Doosan Infracore headquarters expanded the mandate of the sales departments in charge of the European market and supported them in creating their sales and profitability analysis system so that local sales representatives can make the most effective decisions faster.
The increased use of social networking services (SNS) also played a significant role. Doosan Infracore Europe staff worked tirelessly to communicate directly with their customers and search for potential customers using SNS, which effectively led to the placement of orders for construction machines – a clear proof of the tangible result of such efforts using digital technologies.
"Despite the challenging market environment, we continue to set new sales records, surpassing the records set in 2007, thanks to the company's strategy of rapid deployment and timely decision making", said Gilles Bendaoud, responsible for sales at Doosan Infracore Europe. "We will improve direct communication with our dealers and customers, improve the marketing of our new Stage V optimized machines and achieve an even higher position in the European market".
Doosan Infracore participated in the world's largest construction machinery trade fair, Bauma 2019, held in Munich, Germany in April, and showcased its latest construction machinery and cutting edge technology.