ANB MACHINERY an official distributor of Valvoline lubricants in Kazakhstan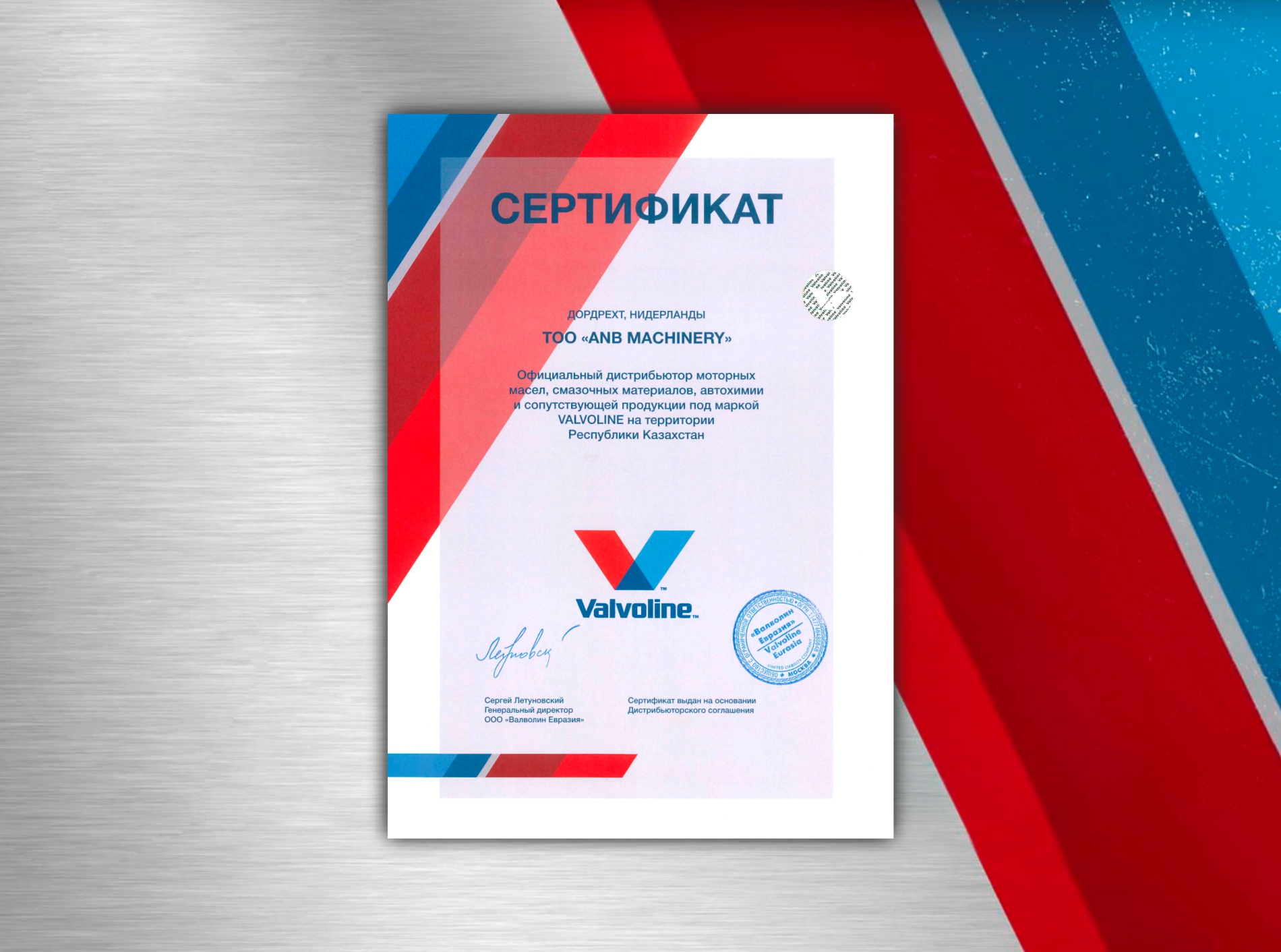 28 May 2021
We are pleased to announce that ANB Machinery LLP has become the official distributor of Valvoline lubricants in Kazakhstan!
For 150 years Valvoline has been on the leading edge of lubricants technology. From creating X-18 motor oil in 1939, to high performance racing oil in 1965 to MaxLife high kilometer oil in 2000, Valvoline has innovated to provide owners with quality products that maximize engine care.
Today, Valvoline operates a global network of research and development labs, distribution and customer services in 140 countries.
Valvoline is proud to have been the only motor oil company that could perform all five required tests for API and ILSAC petrol categories in their house engine test lab.
These advance engine test technologies allow Valvoline more freedom and flexibility to innovate for our customers.
Valvoline is always moving, continuing their longstanding tradition of value-adding innovations for users and partners.
Sales Department:
📞 Tel. +7 771 017 77 77
📧 Email: info@anbmachinery.kz
🌏 Website: www.anbmachinery.kz