Allison 8000 Series Gearboxes
Spare parts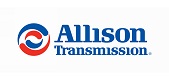 Description
Allison Transmission's 8000 Series is designed to match the most severe operating conditions and provides superior durability and productivity in oil field pumping, fracturing, off-highway trucks and winch units used on derricks and cranes.
Features:
Up to six speeds, one reverse speed
Optional hydraulic retarder
Power Take-off
Request for quotation
Formulate your request. Fields marked with * - are obligatory
Спасибо!
Мы свяжемся с вами в ближайшее время.
Contact information
Proven by years of successful work