Allison Gearboxes 5000/6000 Series
Spare parts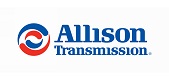 Description
From oil field pumping, fracturing and service rigs to crash trucks, off-highway trucks and winch units on derricks and cranes, the 5000 and 6000 Series are built for productivity in any working condition.
Features:
Up to 6 speeds, 2 reverse speeds
Optional hydraulic retarder
Power Take-off
Request for quotation
Formulate your request. Fields marked with * - are obligatory
Спасибо!
Мы свяжемся с вами в ближайшее время.
SPECIAL EQUIPMENT
«ANB Machinery»
We provide our customers with special equipment and components from global manufacturers.
Select to technics
Помогите другим пользователям с выбором - будьте первым, кто поделится своим мнением об этом товаре
Contact information
Proven by years of successful work